Rafał Mulek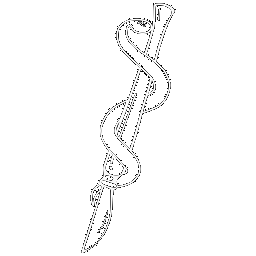 SPECJALISTA CHIRURGII OGÓLNEJ I NACZYNIOWEJ
About me
I am a graduate of the Faculty of Medicine of the Medical University in Wroclaw, from which I graduated with honors in 2002. From the first years of my studies, I was fascinated by surgical specialties. Finally, I decided that General Surgery is the path I would like to follow. This has become my passion over time and undoubtedly consumes most of my time (to the despair of my wife and daughters). I carried my specialization in General Surgery at the General Surgery Department of the Hospital in Głogów, and my guide and teacher of difficult surgical "ins and outs" was a prominent surgeon – Khalil El Mohtar, MD, PhD.
Since 2011, I have had the pleasure of working and perfecting my surgical training at the Department of General, Endocrinological, Metabolic and Vascular Surgery of the Regional Specialist Hospital, Research and Development Center in Wroclaw, where I began my specialization in vascular surgery, developing my earlier laparoscopic interests.
In 2015, after completing the training period, I obtained the title of vascular surgery specialist.
Currently, my professional interests focus on two topics - surgical treatment of obesity and minimally invasive methods of treatment of venous diseases.
Privately, I am a husband of Ewa and a father of Jagoda, Dobrochna and Mikołaj and if I had not become a surgeon for some reason, I would undoubtedly be a musician, a sailor or a pilot... Ahh, I would forget, on a yacht I would always have some decent carving skis.
Professional experience
Professional interests
Bariatric and metabolic surgery
2011 - present
Research and Development Centre
Regional Specialty Hospital Wroclaw, Poland
General and Vascular Surgery Department
Specialist General and Vascular Surgeon
2004- 2011
Glogow District Hospital
Glogow, Poland
General Surgery Department
Trainee in General Surgery
2002 - 2003
Lower Silesian Oncology Center
Wroclaw, Poland
Intern
1995 - 2002
Medical University in Wroclaw, Poland
Graduated with honors